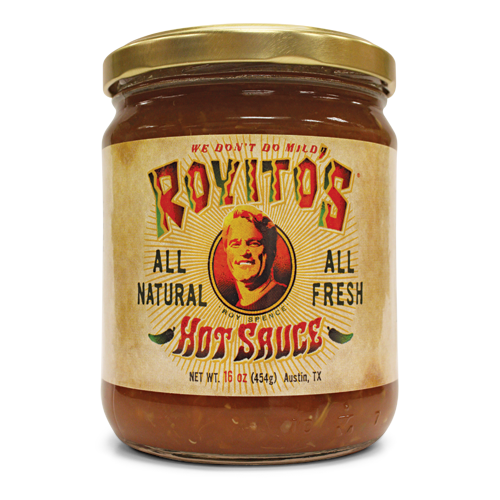 MY FIRST BORN–THE STORY OF ROYITO'S ORIGINAL
My dad, Roy Milam Spence Sr., was born in Eagle Pass, Texas, and knew the language, customs and culture of the Texas/Mexico border back in the '20s and '30s like no other. His name was Roy…mine too. Growing up I was called Royito (little Roy in Spanish), and to this day the old-timers in Brownwood still call me Royito. My dad, Big R, taught me three things:
Be extra kind to everyone because everyone is fighting some kind of battle.

Keep your cooking all natural, simple and spicy.

Don't do mild in dipping, cooking or life.
So I made Original Royito's to honor and celebrate my dad and his amazing teachings and life. And remember: "Don't do mild."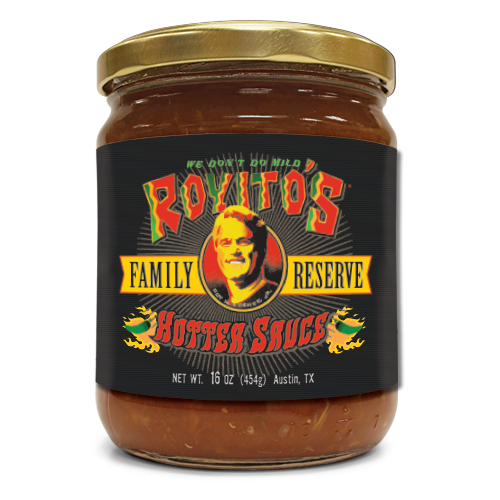 THIS ONE WAS NOT PLANNED–THE FAMILY SECRET OF ROYITO'S FAMILY RECIPE
Okay, it is true: Every family has secrets. Mine did too. But after so many people–huge fans of my Original Royito's–kept asking, "Hey, did you all ever dial up Royito's for special occasions just for kicks?" Well, yes. And we did it as much for shock value as anything. We would almost double the natural heat of serranos, add a bit more lemon to smooth it out and would find some (back then very rare) sea salt. It was and is our family reserve; reserve for those who really don't want to do mild. It's out, and people love it. So if you want to dial it up without burning up–grab some Royito's Family Reserve.